GIFRIDAY – Part 2
It's Friday and it's SO NICE OUT. All you want to do is knock off work and start the weekend. But you don't, you casually saunter into the office with a coffee in your hand as the clock strikes 9am. Then …you realize you had a client meeting with your boss that JUST STARTED.
It's gonna be one of those days…
So, you get to work on that pitch you've been meaning to start.
…and computer crashes. You didn't save.
Then, a co-worker is playing music on his laptop, without headphones.
Ok, lunchtime.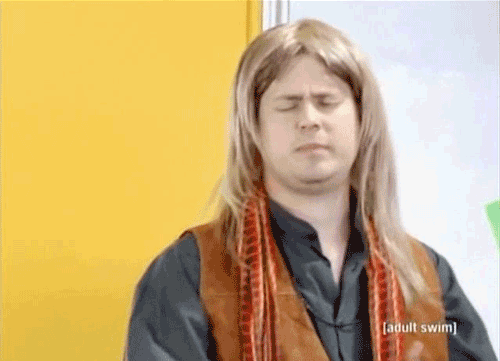 You get back to your desk and someone calls to ask a question that could have easily been solved by Google.
2pm rolls around, you hit the wall.
A co-worker asks for your help at 4:30pm and you're all like…
Finally, it's 5pm. You made it!
Have a safe & happy weekend from all of us at Community!