Social Robot Brings Happiness
Would you believe the guy in the photo above is at a festival? Coca-Cola'Sa has been spreading happiness through their "Share the happiness" campaign all around the world with some creative initiatives.
In Israel, Coca-Cola created Happiness Robots to interact with summer camp goers allowing teens who couldn't attend to virtually control the robots from home. This allowed them to interact with people at camp right from their couch. Turns out, the robots really got down! They partied, tanned, danced, and became the stars of the show as well as media magnets. The most important part is they allowed everyone to share and be part of the experience, spreading happiness.
HAPPINESS ROBOTS
Coca-Cola was spreading the happiness right in our neighbourhood at Trinity Bellwoods park not too long ago. I didn't know I was part of the 'Happiness Project' at the time but I took a couple surprise notes to share with the internet.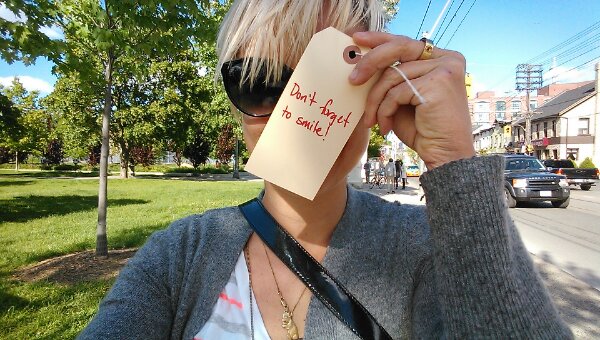 I was contacted later via Twitter about #surprisenotes and they shared a video of the experience.
@casiestewart U made a stop at our #randomactsofkindness installation – hope u like the vid compilation of the day http://t.co/3WH6Xn1M84

— Melanie Chung (@MelanieC47) June 6, 2013
Seen any other happiness inspiring projects? Let us know in the comments!