Net Fixed
I'm just your average 24 year old female. I live in a downtown Toronto apartment with my best friend and our two dogs, I eat more fast food than I should be allowed to and I write blog posts sometimes.
My daily schedule is also pretty average:
Get up in the morning and take Bear (my pooch) out for his morning stroll.
Take a shower
Eat breakfast
Take my annoying morning commute on the TTC to my 9-5 job.
Facebook & Tweet all day at work (It's my job… I swear)
Take the TTC back home (it's never as annoying as the morning)
Take Bear out for a run (because who wants to stand outside in the cold?)
Eat dinner with my roommate
and then do what i'm sure 99.9% of the population does ……. Turn on ole faithful NETFLIX.
It's sad but true, I watch Netflix every GD day.  I remember a time when I was little, I would come home after school and fiddle with the antennas (remember those?) on top of the tv until I could find either Digimon or Pokemon (let's not poke fun). Then there was cable, sweet cable. We'd have millions of channels that our parents would pay an arm and a leg for, but there would never be anything on. And then enters (right curtain, down stage), Netflix, Inc. The almighty provider of on-demand Internet streaming media. Our knight in shining armour. Filled with all the movies and television shows that even the Kings and Queens of binge watching can enjoy, and for only $7.99 might I add. Okay, it seems as though Netflix has hired me to write this, but they didn't. I promise. Netflix has won the ears, eyes and hearts of millions, 57.4 million to be exact. Here's ten "did you know that", and semi revolting facts, about Netflix. (source)
Netflix was founded in 1997
Over 1 billion hours of Netflix are watched per month
61% of Netflix users binge-watch shows at least every few weeks
Netflix needs 100 to 150 terabytes per server to run
They've been nominated for 45 Emmys
10 Golden Globe awards
& 2 Academy Awards
88% of Netflix users also paid for TV in 2010
In 2014, this number decreased to 80%
The average amount of Netflix content that is watched per day per subscriber is 93 minutes
Now we've got Netflix's second cousin, twice removed: Spotify. For a monthly fee of "$9.99 CAD" or "active ads" you can have all the ear milk a human can possibly handle (with a hold on the T Swift). Unlike Netflix though, brands have the opportunity to advertise. With the popular free-mium option, users are not required to pay the $9.99 a month, they are just played some ads from time to time.
And us Canadians have access to ad-free CraveTV™,  currently limited to Bell, Telus, Bell Aliant & Eastlink TV customers, as well as Shomi which is also ad-free and is currently available in limited beta release to Rogers and Shaw Internet or TV customers.
Where does this leave the marketing world?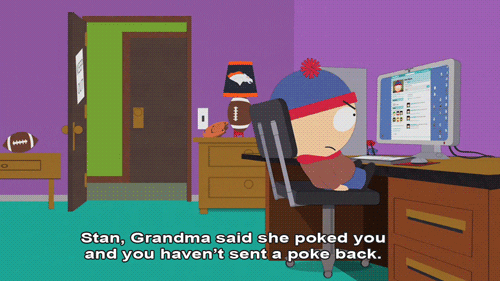 In 2013, the time spent watching  Netflix increased by 8% , whereas time spent watching traditional TV each week decreased by 3.9% (source). The first decline these services have seen in the recent past (source). With more and more of the population transitioning to paid online streaming services in replacement of their tv subscription, my predictions are that brands:
Will pay more attention to social media and experiential marketing in the coming years
Will decrease they're budget when it comes to tv spots
Increase budgets for YouTube as this will be where videos will be viewed, shared and advertised the most.
Have any of thoughts? Leave them in the comments below!